小巧高效的文本编辑器、非常适合编辑网页代码!Notepad++是一款优秀免费的源代码编辑器,支持语法高亮的开源纯文本编辑器,并且可以替代系统自带的记事本的功能。Notepad++更是程序员们编写代码的利器!它运行便携,体积小巧、资源占用小,支持众多程序语言,比如C++、C#、Java等主流程序语言;支持HTML、XML、ASP,Perl、Python、JavaScript等网页/脚本语言。Notepad++作为程序员们最喜爱的编辑器之一,像语法高亮,语法折叠,宏等编辑器常用功能一个都不少。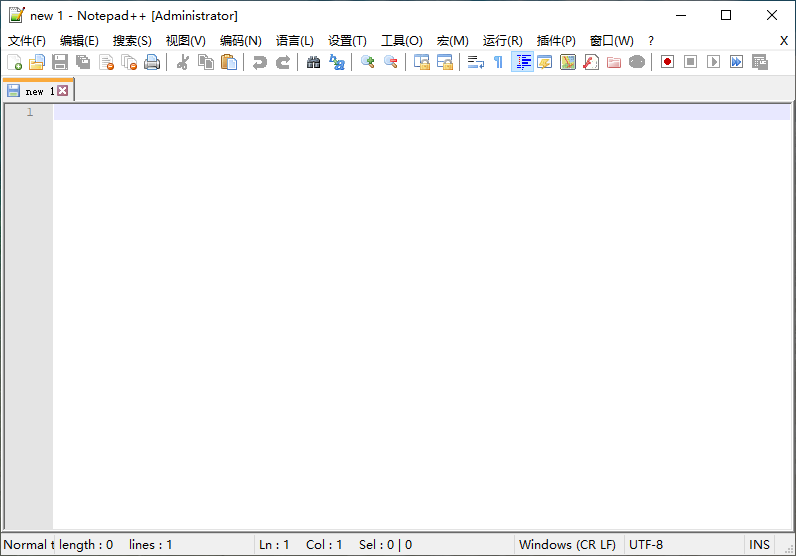 更新日志:
Notepad++ v8.6 new features & bug-fixes:
1. Multi-edit is fully supported in Notepad++.
2. Make multi-select background & caret colours customizable.
3. Make session inaccessible files remembered (empty & read-only document as placeholder).
4. Fix missing session invalid error for user session & enhance API NPPM_GETNBSESSIONFILES.
5. Fix network shared files saving regression.
6. Update Scintilla to v5.3.8 & Lexilla to v5.2.8.
7. Fix docking panel crash due to messing up config.xml.
8. Fix invalid styler.xml making Notepad++ crash issue.
9. Fix tab-closing crash by middle mouse button (unexpected mouse position).
10. Fix 2 performance issues in Style Configurator.
11. Add 3 line operation (delete, copy & cut) shortcuts.
12. Display extra info in the status bar of Find/Replace dialog to avoid PEBKAC.
13. Fix "Hide lines" command hiding unselected lines issue.
14. Fix silent installer mode when Notepad++ is running issue.
15. Fix Updater's vulnerability (update cURL in WinGUp for fixing CVE-2023-38545).
16. Fix incoherent behaviour of "Duplicate Current Line" menu command.
17. Fix JSON5 not using JSON keywords.
18. Fix empty message showing while cancelling session file saving dialog.
下载地址:
Notepad++ v8.6 for Windows 7/8/10/11
Notepad++ v7.9.2 for Windows XP
123云盘:https://www.123pan.com/s/0ILA-cJqHA
阿里云盘:https://www.aliyundrive.com/s/oxiVDgVyeF9
夸克网盘:https://pan.quark.cn/s/4da236abb06c