小巧高效的文本编辑器、非常适合编辑网页代码!Notepad++是一款优秀免费的源代码编辑器,支持语法高亮的开源纯文本编辑器,并且可以替代系统自带的记事本的功能。Notepad++更是程序员们编写代码的利器!它运行便携,体积小巧、资源占用小,支持众多程序语言,比如C++、C#、Java等主流程序语言;支持HTML、XML、ASP,Perl、Python、JavaScript等网页/脚本语言。Notepad++作为程序员们最喜爱的编辑器之一,像语法高亮,语法折叠,宏等编辑器常用功能一个都不少。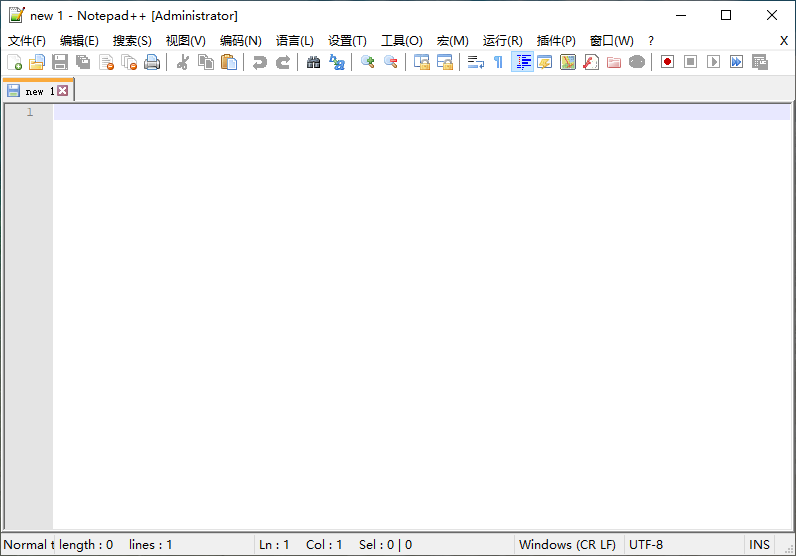 更新日志:
Notepad++ v8.4.7 bug-fixes and new features:
1. Fix empty session issue due to forced Windows update restart.
2. Fix printing with extra background colors issue due to Change History.
3. Update to Scintilla 5.3.1 and Lexilla 5.2.0.
4. Updated nlohmann json to 3.11.2 and Boost to 1.80.0.
5. Make large file restriction configurable.
6. Optimizing open/save large files time.
7. Remember Column Editor settings through the sessions.
8. Fix plugin admin search issue.
9. Installer enhancement: prevent arm64 installer from installing on non ARM64 system.
10. Installer enhancement: remember "Don't use_%APPDATA%" option.
11. Add new API NPPM_GETBOOKMARKID for getting bookmark ID.
12. Enhance "Go To" dialog: update line/position data dynamically.
13. Fix lines hiding issue.
14. Fix language detected from content not applied if default language is set.
15. Fix long filters get truncated in Find in Files feature.
16. Add ESC Key for aborting "Move to Recycle Bin" confirmation prompt.
下载地址:
Notepad++ v7.9.2 for Windows XP
Notepad++ v8.4.7 for Windows 7/8/10
123云盘:https://www.123pan.com/s/0ILA-cJqHA
阿里云盘:https://www.aliyundrive.com/s/oxiVDgVyeF9
夸克网盘:https://pan.quark.cn/s/4da236abb06c