Visual Studio Code 是一款功能强大功能强大且轻巧的免费代码编辑器。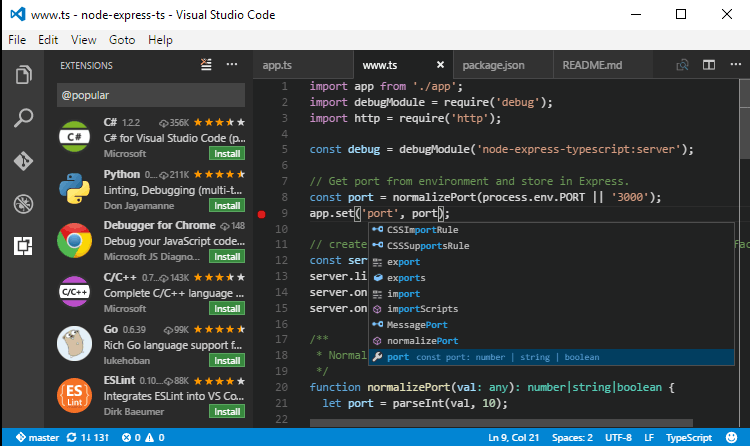 更新日志:
v1.71
• Merge editor improvements – Easier transition between text and merge editors.
• Expanded codecs support – To help display embedded audio and video in notebooks and webviews.
• File rename selection – Pressing F2 selects filename, whole name, or file extension.
• New Code Action UI – Quickly find the Code Action you're looking for.
• Terminal updates – Shell integration for fish and Git Bash, new smooth scrolling.
• Jupyter notebook image pasting – Paste and preview image files in notebook Markdown cells.
• TypeScript livestreams – Watch TS "Crash Course" or "Tips and Tricks" on YouTube.
• Live Preview extension – Live Preview now supports multi-root web projects.
• Markdown Language Server blog post – Learn how Markdown support moved to a Language Server.
中文设置教程:
打开软件,使用快捷键Ctrl+Shift+P
在弹出的命令窗口输入"configure language"回车
会出现语言下载页面,选择中文,点击install即可,右下角会提示重启软件。
下载地址:
32位安装版:https://code.visualstudio.com/docs/?dv=win32
64位安装版:https://code.visualstudio.com/docs/?dv=win64